Employment

PDK Electrical Services is a union contractor and pays hourly wages and provides pension, health and welfare, annuity contributions and other benefits to its electrician employees in accordance with its current collective bargaining agreement with the International Brotherhood of Electrical Workers. Journeyman Inside Wireman and Electrical Apprentice employment positions are filled through referrals from IBEW Local 20.



CONSTRUCTION ELECTRICIANS
AND
CONSTRUCTION WIREMEN




Employment opportunities for Construction Electricians (CE) and Construction Wireman (CW) classifications are available for direct hiring by PDK. CE/CW classifications are paid at wage rates and receive benefits established by the current collective bargaining agreement. Current CE/CW hourly wage rates range from approximately $12 to $20 an hour. Also, all CEs and most CWs are eligible for pension and health and welfare contributions by PDK.

Please contact Paul Prachyl at paul.prachyl@pdkelectrical.com or Jim Clark at jim.clark@pdkelectrical.com for information on PDK's current CE/CW needs. Please include in your email a description of your electrical training and work history, education and training, and hourly rate of compensation for each position. To be considered for employment, CE/CW applicants must meet the following minimum requirements:
Possess a valid State of Texas electrician license (journeyman or apprentice)
Submit to and pass pre-employment and periodic drug screening
Demonstrate lawful work status, including social security verification
Comply with all customer requirements applicable to a particular project or assignment

PDK is an equal opportunity employer.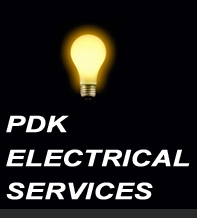 Copyright 2014 ©. All rights reserved.