About Us

PDK Electrical Services is a full service Dallas-based commercial electrical contractor providing the highest level of electrical services in a timely and cost-efficient manner.

PDK traces its history as a commercial electrical contractor to the early 1980s when it first began serving customers throughout North Texas. Throughout this period, PDK has strived to provide customers professional services using the highly trained and experienced electricians, each of whom is properly licensed, certified and screened to work in the most challenging operational and secure environments.



The principals of PDK, Paul Prachyl and Jim Clark, collectively have over sixty years of diverse industry experience, with direct responsibility for the successful completion of numerous projects throughout North Texas, including such diverse commercial and industrial projects as:


Golfsmith - Retail Store
Love Field Airport - Tenant Improvement Package C
Microsoft - VFD Installation
Sears - Appliance Showroom
University of Texas Arlington - Geoscience Labs
Equinix - Google Fiber Installation
Neiman Marcus - Last Call Studio
T-Mobile - Switchroom Expansion
T-Mobile - Power Upgrade
University of Texas Arlington - Neddleman Hall
VA Medical Center - PET/CT Scan Room

With its trained and skilled electricians, PDK can satisfy all your commercial electrical needs regardless of the size of the project with exceptional service.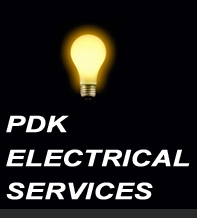 Copyright 2014 ©. All rights reserved.